139
Fairfax County
Online Divorce Service
100% Court Approval guarantee
How It Works
To file for divorce without fuss and stress, follow 3 easy steps.
Complete the Online Survey
Provide us with the necessary information regarding your marriage and divorce simply by answering the questions.
Check completed forms
Receive completed forms backed by our 100% court-approval guarantee and a step-by-step guide with further instructions.
File Papers with the Court
Submit your divorce forms to the court in any convenient way available to you. Notify your spouse about the divorce.
Valid Grounds for Divorce in Fairfax County
According to the CDC, the divorce rate has steadily decreased in Virginia, from 4.4 per 1,000 residents in 1999 to 2.9 in 2019. When it comes to valid grounds for ending the marriage, residents of this state have the opportunity to apply for either no-fault or fault-based divorce.
If you file for a fault-based marriage termination, you'll be required to prove your spouse's fault for the failure of the marriage.
Currently, the main fault grounds for filing for divorce in Fairfax County are:
Adultery
Cruelty
Willful abandonment
Felony conviction
In turn, no-fault divorce is considered the most straightforward and simple way to end a marriage in this county, as you only need to state that the parties no longer get along anymore.
Presently, you can apply for a no-fault dissolution of marriage under the requirement of separation for at least one year. However, couples without minor children can file for a marriage termination after six months of living separately.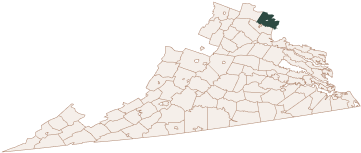 Fairfax
County
We have been featured in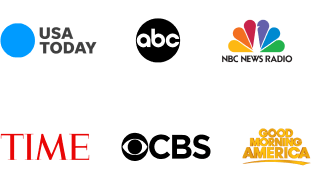 Why FairfaxCountyDivorceOnline Is Your Best Option
Preparing appropriate divorce forms that comply with local laws and regulations can be a challenging task, so FairfaxCountyDivorceOnline.com offers first-rate services in this area. For as little as $139, our system generates court-approved documents along with detailed instructions on how to file for divorce in Fairfax County. FairfaxCountyDivorceOnline.com has already served thousands of people, making it one of the market leaders for online divorce preparation services.
Satisfaction Guarantee
We stand by the quality of our services
Filing Guide
A detailed guide on filing with the court without an attorney
Easy Editing
Checking answers and correcting mistakes at any convenient time
Required Forms
A complete package of papers for your case
Fast Delivery
Ready-made legal forms within 2 business days in your mailbox
Cost Effective
Saving money and time on meetings with a lawyer
Affordable Process
Forms preparation without leaving home
Customer Care
Professional customer support
Get completed divorce forms in just two business days, ready to sign and file with the court!
Start Now
Benefits of Our Service
At Fairfax County Divorce Online we:
100%
satisfaction guarantee

What Clients Say About Us


"Fairfaxcountydivorceonline.com is a perfect choice for people who hate paperwork. I only had to answer the questionnaire, and the platform generated appropriate papers that were accepted by the court. Thank you for simplifying this process for me."


"Seeking an uncontested divorce in Clifton turned out to be more difficult than I expected. I am not good at family law, which is why I started looking for some help. I chose Fairfaxcountydivorceonline.com to prepare my divorce papers and didn't regret it at all. Fair price for excellent services."


"I'm a very busy person, so I didn't have time for filing documents on my own or searching for a divorce attorney. One of my friends told me about Fairfaxcountydivorceonline.com. It took only 1 hour of my time to complete the questionnaire during one of my breaks at work. I received ready-to-sign papers in just 2 days. Now I recommend Fairfaxcountydivorceonline.com to everyone!"


"If you want a low-cost divorce, there is no better assistant than Fairfaxcountydivorceonline.com. Together with the filing fees, I spent less than one thousand dollars on my uncontested divorce. Thanks a lot."


"Fairfaxcountydivorceonline.com is the best for divorce filings. They offered one of the lowest prices for preparing my documents, and the forms were completed without a single mistake, so the court accepted them right away. Definitely the best tool for online divorce forms preparation."


"Even though it was my third divorce, I still needed help preparing the divorce papers. Laws and requirements have considerably changed since the last time I filed for divorce in 2011. Fairfaxcountydivorceonline.com prepared appropriate forms for me for only $ in 2 days. I highly recommend this website."
Fairfax County Courts Address
Below you can find information about the courts where your marriage termination case may be processed within Fairfax County. Once your papers are prepared, you can file them at:
Fairfax Circuit Court

4110 Chain Bridge Road,
Fairfax, VA 22030

Phone: (703) 246-4111
(703) 691-7320 - General Court Information

Working Hours: 8 AM - 4 PM